Centralized Cooling Systems
Your Solution Partner In Cooling Backed By Comprehensive Engineering Capability & Expertise.
Innovative Energy-Saving Technology. We make every effort for our customers to develop process-optimizing System solutions that cope with even less energy and efficiently counteract the increasing operating costs to be expected.
High efficiency & energy-saving cooling solutions
We combined different technologies together, offering innovative energy recovery solutions with which enormous energy savings can be achieved, helping our customers to :
Integrated cooling system
Multicomponent cooling temperature output
To cope with excess heat issues and avoid overheating problems, we offer both indoor and outdoor centralized cooling solutions. 
 IMM cooling 32℃-36℃
Mold cooling 5℃-20℃
Air condition cooling 12℃-20℃
Our high-efficiency water cooling and air cool integrated chiller offer precise process cooling for any application. It consists of a high COP value with 5.7, Power saving 20.8% than regular chiller, cooling capacity:300-2300KW
Why PLASCOTEK is trusted by customers in the world
Modular product design & installation.
Closed cooling tower.
Portable Container pump room.
Centralized control system.
Water pump units.
Water treatment and water quality control unit.
Help customers to save 35-60% power cost, reduce 10-15% cycle time, save pump room of the workshop.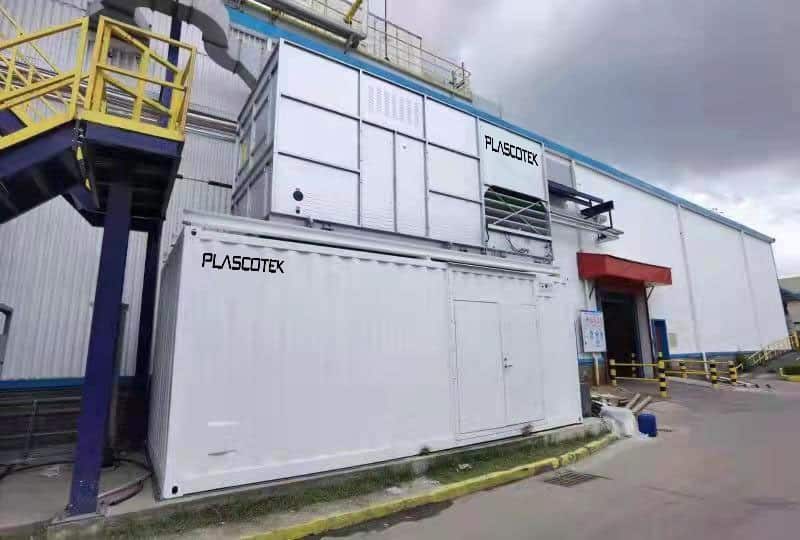 Our chiller systems and custom solutions serve multiple applications across several industries, including:
Customer Service You Can Count On
Backed by one of the most experienced customer service teams in the industry, Seidel offers full customer support for customers to have access to our expertise before, during and after the sale. Our service capabilities include:
24-hour customer support over the phone
Installation and start-up assistance
Customer training capabilities
Complete factory repair and Technical support
Free Design Solution
Need help with your project?